St. John's short track mountain bike races start on Tuesday May 28th at 6:30pm in St. John's at Confederation Hill. Race events will be held on May 28, June 4/11/18/25, 2019. This is an all ages mountain bike racing event, with a specific focus on getting kids outdoors and enjoying cycling events at a young […]
The town of Stephenville will be hosting a trail building workshop on May 11, 2019 at 9am at the Stephenville legion. The workshop will be lead by IMBA trail building specialist Justin Truelove. There is no cost to attend this workshop but you must register in advance. For registration or more details contact nigel.pike@gmail.com.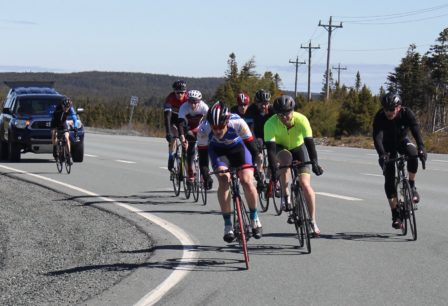 The Pouch Cove Spring Classic will take place on May 26, 2019. This road race consists of 1-3 28KM loops starting at the Bauline Line Sports Complex in Torbay. For more information and for registration details, see the official event page.