Congratulations to the winners of the 2019 Provincial Championship Road Race this past weekend in Eastport! Ian Coxon, 2019 Mens Provincial Champion Vicki Parsons, 2019 Women's Provincial Champion Roughan Gaetz, 2019 U19 Mens Provincial Champion See full results on Zone4.
Registration is open for the provincial road race championships in Eastport on Sept 22! With competitive and recreational categories, riders are encouraged to get out an enjoy the last big road event of the season! See the registration page for more information.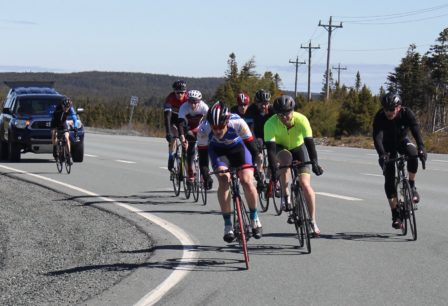 The Pouch Cove Spring Classic will take place on May 26, 2019. This road race consists of 1-3 28KM loops starting at the Bauline Line Sports Complex in Torbay. For more information and for registration details, see the official event page.