Big congrats to our own Roughan Gaetz on his performance at the 2021 Canadian Road Championships in Saint-Georges, QC.
Roughan completed the 114.6 km course in 3 hours and 21 minutes placing him 27th in a competitive field of athletes from across Canada.


Here's a quote from Roughan about the race:
The road race started out really good (and fast). I was able to stay with the pack for the first 18k until a crash took out the rider in front of me (not to name drop BUT it was Carson Mattern who had just returned from worlds) and I went over him. Jon and some of his U23 riders were there in the van by the time I stood up and got my bike sorted quickly. I rode the last 99km basically by myself though so it was a challenge. Overall it was a great opportunity to see this level of racing and I can't wait to do more.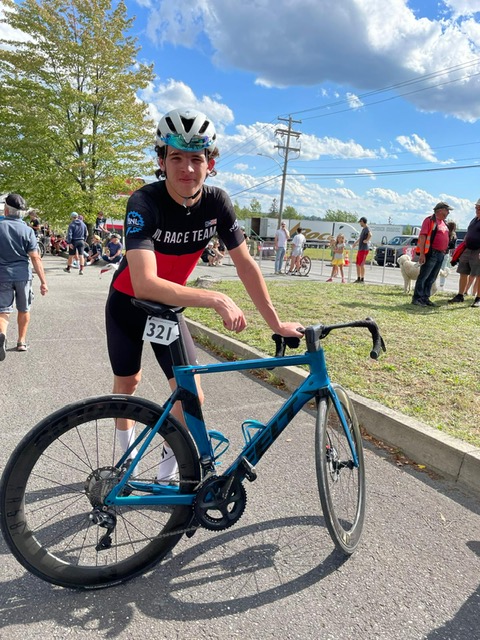 We look forward to seeing Roughan compete at the Provincial Championships on Sept 19!